How Much Does a Pizza Cost In Manhattan?
Speaking of pizza…
Today was an A1 day
I went to the season 3 premiere of Billy on the Street at the Beacon Theater, and none other than America's boyfriend Paul Rudd introduced Billy. Billy pranced onstage wearing a handsome gray suit and yelling at all of us, and I loved every second of it. We got to watch the first two episodes of season 3, featuring Olivia Wilde and Lena Dunham, and most notably, infamous Season 2 contestant Elena. They were hilarious, and afterward Billy brought Elena herself out on stage to tell us about her recent trip to Mexico to meet with the artisans who make her jewelry designs and that Billy is a very smart boy.
Already feeling quite satisfied, I stopped off at my favorite pizza shop off the Bedford stop. I used to eat there anywhere between 1 and 5 times a week when I lived on that corner, but thankfully for my ass that number has seriously dwindled since I moved 15 minutes south. But I stopped in, flirted with my favorite pizza guy, ordered a giant slice of veggie and pepperoni and a Sprite just for an extra treat-yo-self moment, and walked home. I proceeded to eat the pizza in bed while watching Billy on the Street clips. 
Finally, I got the call today that I am officially training as bartender at the one and only dive bar I call home in New York City, Spanky and Darla's!!! This is a huge achievement and something I've been trying to finagle for about a year now, and soon I'll be your friendly East Village neighborhood bartender. 
Now me and the three-plus pounds of pizza I consumed are going to bed to have sweet dreams of classic rock jukeboxes and Irish car bombs. 
(Source: blair1789blog, via laughterkey)
"Of the 500 top-grossing films between 2007 and 2012, only 33 were directed by black men and only two by black women. In front of the camera black men and women fared better, securing 10.8 percent of speaking roles in the 100 top-grossing films of 2012. Hispanic actors, however, filled just 4.2 percent of that year's speaking roles.

Some 1,228 directors, writers and producers worked on the 100 top films of 2012. Only 16.7 percent of them were women. More specifically, women accounted for 4.1 percent of directors, 12.2 percent of writers and 20 percent of producers. That means men outnumbered women 5-to-1 in the most significant behind-the-camera roles.

The Academy Awards may split its acting prizes evenly between men and women, but the movie industry certainly does not apportion roles that way. Women obtained a mere 28.4 percent of speaking parts in the 100 top films of 2012. And only six percent of those films cast men and women in roughly equal numbers (defined as between 45 percent and 54.9 percent of speaking parts)."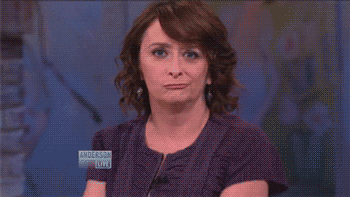 Where is the girl that I was last year? …Two years ago? … What would she think of me now?
— Sylvia Plath (via aztecacid)
(via fuckiminmytwenties)
Spring cleaning
Spring isn't quite here yet, in fact it might still be 6-8 weeks and several snowstorms away, but it's all I can think about. I've suddenly found myself browsing sundresses and bikinis online, planning summer weekends away from the city and cleaning out my closet. 
I've now spent two full weeks in New York without a job, so my personal and professional life is going through some serious spring cleaning as well. Last week, reality set in that I was now unemployed and had endless time on my hands, and I was briefly afraid and stressed out. This week, I put myself on the sort of schedule a procrastinator must have: I set my alarm for a reasonable morning hour, give myself an hour to eat some breakfast and browse the news, go to the gym, then spend several hours job-hunting and writing. Some days I head to museums then make my way slowly home, stopping into bookstores and knick-knack shops I've often passed by but never taken the time to step inside. I've also cooked several delicious, healthy meals and enjoyed the hours my cat spends sleeping on top of me. I'm feeling quite whole.
What's been even more fulfilling is how the city has reverted back into a place heaving with fresh opportunity and hope. The inherent optimist in me was all but snuffed out as I spent five days a week at a job that killed my spirit. Just two weeks into pursuing the things that make me happiest, I'm looking around at the crowds and the smells and the construction and the subways with a renewed wonder rather than disdain. 
Professionally, I've been quite productive. I've lined up a well-paying, continuous freelance writing and editing job, I've been networking like a fiend, and I've had a couple of interviews for bartending and hostessing and barista jobs in my neighborhood. And when I see a journalism job I know would be great for me, I apply for it. I'm on my way.
Personally, I want this positive life reinvention to happen in all corners of my life, and this includes spending time with people that make me happy and teach me new things. I've been meaning to clean out my phone contacts for probably a year, and now seems a better time than ever to actually do it.
Here are the types of people I deleted from my contacts list, by the numbers:
11 Guys  I dated minimally in New York 
11 Guys I dated minimally elsewhere 
1 love affair I had in Thailand 
4 Ex-boyfriends 
1 Ex of a friend 
4 People I had secret crushes on but never told them
7 People with "OKC" as their stand-in last names 
17 Other online dating guys, most of which I never met (oh right, that's why I stopped participating in those shenanigans) 
4 People with names of bars as their stand-in last names 
82 People whose identities I cannot recall (including an entry named "Anthony Russ Is a Friend of Mine") 
2 People I met in Las Vegas 
8 People I do not like (including horrible bosses) 
1 waxing lady in LA 
1 bouncer at my favorite NYC dive bar, Spanky and Darla's (why would I ever call him?) 
1 bartender at Spanky and Darla's (she moved away) 
20 Work acquaintances/people I talked to while reporting a story
3 Old professors 
5 Middle school friends 
14 High school friends 
84 College friends (including a lot of sorority sisters, the newspaper crew, and people I went on Semester at Sea with) 
22 Grad school friends 
6 College/grad school roommates
1 cat shelter I volunteered at in Syracuse 
7 Friends of friends who are not really my friends 
2 New Yorkers' numbers I put into my phone but didn't really want to 
1 girl I met at a UCB show who told me she wanted to sleep with the guy I was seeing but didn't know I was seeing him so I just smiled and nodded and said "Me, too" 
1 person I had a great conversation with on the subway about biking but never called 
19 Numbers of businesses I don't use 
5 Cab drivers
3 Old landlords
1 prison mailing address of an incarcerated friend 
1 friend who passed away
Some of these numbers are kind of alarming, like the 82 human beings I at one point interacted with, to the point I have their names and number in my phone, but today I have absolutely no idea who they are or what their relationship to me was. And then the 17+ people in my phone from online dating sites, most of whom I never met. What a complete waste of time.
Yet every number represents time periods and emotions I experienced throughout the last decade. Deleting some of these names brought me right back to that night we broke up, or those warm summer months I spent reporting in Bethlehem, Pa., or that time I went to a Home Grown show in high school.
It's nice to look back for a bit, but not too long. Onwards and upwards.
Seriously, I don't know what to even say about this. But someone sampled Jeff Goldbloom's laugh from Jurassic Park and made this a thing that exists.
For my late night lovers
(Source: nulooks, via newyorkisforlovers)
Even more good news today!