A friendly PSA from Maddie the Coonhound 🐶👋
(via socialsurvival)
Walking around South Williamsburg
The 7 Train

New York, NY 10001

No matter what time of day, every single person on the 7 train is in a deep sleep or stupor. Feel free to cry as audibly as you want on this train, no one will EVER look at you!! It's a criers dream!!!!!! I cry on this subway at least once a day.  A true NYC Staple!
Useful NYC Tumblr alert: A guide to the best spots for a good cry in the city
How Much Does a Pizza Cost In Manhattan?
Speaking of pizza…
Today was an A1 day
I went to the season 3 premiere of Billy on the Street at the Beacon Theater, and none other than America's boyfriend Paul Rudd introduced Billy. Billy pranced onstage wearing a handsome gray suit and yelling at all of us, and I loved every second of it. We got to watch the first two episodes of season 3, featuring Olivia Wilde and Lena Dunham, and most notably, infamous Season 2 contestant Elena. They were hilarious, and afterward Billy brought Elena herself out on stage to tell us about her recent trip to Mexico to meet with the artisans who make her jewelry designs and that Billy is a very smart boy.
Already feeling quite satisfied, I stopped off at my favorite pizza shop off the Bedford stop. I used to eat there anywhere between 1 and 5 times a week when I lived on that corner, but thankfully for my ass that number has seriously dwindled since I moved 15 minutes south. But I stopped in, flirted with my favorite pizza guy, ordered a giant slice of veggie and pepperoni and a Sprite just for an extra treat-yo-self moment, and walked home. I proceeded to eat the pizza in bed while watching Billy on the Street clips. 
Finally, I got the call today that I am officially training as bartender at the one and only dive bar I call home in New York City, Spanky and Darla's!!! This is a huge achievement and something I've been trying to finagle for about a year now, and soon I'll be your friendly East Village neighborhood bartender. 
Now me and the three-plus pounds of pizza I consumed are going to bed to have sweet dreams of classic rock jukeboxes and Irish car bombs. 
(Source: blair1789blog, via laughterkey)
"Of the 500 top-grossing films between 2007 and 2012, only 33 were directed by black men and only two by black women. In front of the camera black men and women fared better, securing 10.8 percent of speaking roles in the 100 top-grossing films of 2012. Hispanic actors, however, filled just 4.2 percent of that year's speaking roles.

Some 1,228 directors, writers and producers worked on the 100 top films of 2012. Only 16.7 percent of them were women. More specifically, women accounted for 4.1 percent of directors, 12.2 percent of writers and 20 percent of producers. That means men outnumbered women 5-to-1 in the most significant behind-the-camera roles.

The Academy Awards may split its acting prizes evenly between men and women, but the movie industry certainly does not apportion roles that way. Women obtained a mere 28.4 percent of speaking parts in the 100 top films of 2012. And only six percent of those films cast men and women in roughly equal numbers (defined as between 45 percent and 54.9 percent of speaking parts)."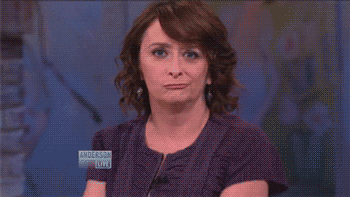 Where is the girl that I was last year? …Two years ago? … What would she think of me now?
— Sylvia Plath (via aztecacid)
(via fuckiminmytwenties)